PT 3E Accounting Services, Indonesia – Global Accounting Alliance Member
Economic Overview & Business Opportunities
Indonesia is an archipelago of 250 million people and the fourth most populous country in the world. With its increasing young generations, growing middle class, and rising income levels, Indonesia has high demand for consumer goods and services sector.
Short Term
It is expected that Indonesia's economic growth will be modest because of the Rupiah depreciation, capital outflows, trade expansion, and current account deficits as well as the impact of the presidential election.
Indonesia's presidential election causes many investors to stay alert and adopt a wait-and-see approach. As a result, in order to boost the economy's growth, the government will rely on local investment and household spending in 2019. The Ministry of Social Affairs has also increased a social assistance budget of IDR 381 trillion in 2019. It is up 33% from the previous year of IDR 287 trillion to increase consumer spending.
Longer term
The current economic situation may well be the right time for investors to invest in the country, especially in its financial instruments. The undervalued Indonesian stocks and securities will attract a lot of investors. As a projection, Indonesia offers strong economic fundamentals that focus on the growth of the middle-class and fuel the consumer spending growth in the country. There will be short-term effects and uncertainty created by the presidential elections as we saw in the previous elections as well. However, both situations make Indonesia the best choice for investors.
Indonesia Company Setup
Accounting
Advisory
Secretarial
Taxation
Human Resources
Immigration
Striking Off
Stamp Seal Maker
Legal Services
Virtual Office
IT Solution
Mr Lawrence Chai – Founder of 3E Accounting Group
Lawrence is the Founder and Chief Technology Officer of 3E Accounting Group. He is a Chartered Accountant with regional experience in the field of corporate services, taxation services, GST services, auditing services, financial due diligence, business and technology advisory and the digital economy.
Mrs Putri Rahajeng – Director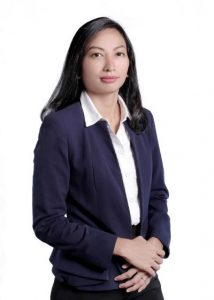 Mrs Putri Rahajeng is the Director of 3E Accounting Indonesia (PT 3E Accounting Services). A Graduate of the Faculty of Law majoring in Practical Law from the Universitas (University) Trisakti (USAKTI) in Jakarta, Putri passed the Bar Admission Course in 2007.
Starting her career in a law firm, Putri has extensive experience as Legal Specialist and Corporate Lawyer in a range of business sectors from retail to mobile distributor company, business management, coal-mining & shipping consultant company, and power plant industry.
A keen learner and result-oriented professional, Putri has participated in leadership training by Daya Dimensi Indonesia (DDI) and trade events with the International Development Law Organization (IDLO).
Website: www.3ecpa.co.id
Phone: +62 817 0294 859
Email: info@3ecpa.co.id
Address: Menara BCA, 50th Floor Suite 5001, Jl. MH. Thamrin No. 1, Jakarta 10310, Indonesia
Operating Hours (GMT+7:00): 
Monday to Friday: 9:00 am – 6:00 pm
Saturday and Sunday: Closed